!-GénérEpar Avanquest Technology v:8.0. Pour plus d'information, visitez : http://www.avanquest.com -->
Food Gems
Classic Quiche

Made with imported Swiss cheese and all natural aged Cheddar.
All products are trans fat free.

Spinach and Mushroom

Broccoli and Cheddar

Classic French
(Swiss with Ham and Onion

Garden Vegetable (Zucchini, Tomato, Mushroom, Pepper and Onion)

Zucchini and Tomato (with an Italian flavor)

Other combinations available.
We specialize in signature quiches.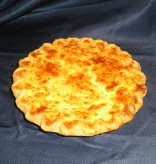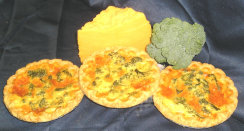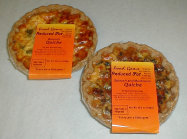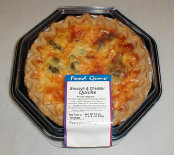 10" Classic French Quiche with Ham and Swiss.
Click picture to enlarge.
6" Broccoli and Cheddar Quiche. Click picture to enlarge.
Click picture for Reduced Fat Quiche information.
Click picture for Retail Quiche packaging information.